The First EDP 2020 cohort under the new programme is made up of 63 organisations, who were accepted onto the programme in early 2020: 21 Homelessness, 16 Mental Health, 14 Equality, and 12 youth. We received a total of 150 applications and the overall success rate for applications was 42%.

Every region of England is represented overall, with two sectors (Homelessness and Mental Health) having at least one cohort member from each of the nine regions in their intakes.
In terms of diversity, the overall number of cohort members show a reasonable spread of leadership of people from different backgrounds:
| | | |
| --- | --- | --- |
| | All applicants | Successful applicants |
| Women-led | 63 (42%) | 29 (46%) |
| BME-led | 23 (15%) | 12 (19%) |
| Disability-led | 29 (19%) | 11 (17%) |
| LGBT-led | 19 (13%) | 10 (16%) |
Please use the tabs to explore each of the cohort members and organisations we are supporting across each sector partner, and hear more about what they do and their hopes for how EDP will help them to maximise their impact.
Click to view all EDP 2020 Cohort organisations via our map through the image below.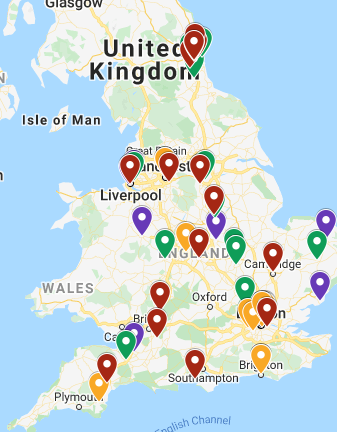 Below is a list of the members of the members of the 2021 EDP Cohort.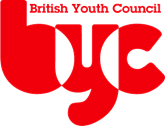 The British Youth Council is the National Youth Voice charity in the UK. Through our programmes such as the UK Youth Parliament, NHS Youth Forum, Bank of England Youth Forum and many others, we empower young people aged 11-25 to find their voices and be heard on issues they care about.
We believe our expertise in youth voice and youth participation are a valuable resource to other organisations, charities and companies wishing to better understand young people so we are working with the Enterprise Development Programme to develop our consultancy offer and understand how better to market our experience.

Shout Out UK (SOUK) is a youth education network that delivers educational programmes on Political and Media Literacy, and stand-alone workshops on topics such as Social Activism, Human Rights, Employability Skills and Training, Debating & Public Speaking. We deliver our work offline and online via our E-portal. We have built more than 30,000 young people's confidence; emotional resilience towards mis/disinformation, and public speaking skills. We have been delivering our services to schools, colleges and youth clubs since 2015.
As a part of the Enterprise Development Programme, we are looking to expand our individuals' online E-portal feature, as a part of our efforts to diversify our income streams and scale up our organisation. We are particularly keen to move in the direction of B2C sales and marketing and welcome the various upskilling opportunities the programme provides. By the end of the programme, we hope to have a sustainable, user-friendly and easily accessible product that builds young people's political and media literacy skills and ensures they are better equipped to understand and engage with the world around them.

We deliver evidence-based early-intervention programmes for disadvantaged young people, specifically targeting those identified by their teachers with wellbeing and behavioural issues, disengaged from school and learning, and at risk of exclusion. Our programmes include the award-winning Teens and Toddlers , which incorporates peer-mentoring and positive psychology to enable young people to develop crucial life skills and improve their emotional wellbeing. Our Enterprise Idea is to develop a trading model for Power2 Rediscover, our COVID pandemic crisis support programme, so that as many young people as possible can access its help.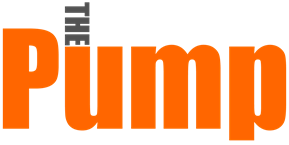 The Pump (East Birmingham Ltd.) is a prestigious purpose-built youth facility. It was designed by young people for young people and built on the site of an old petrol station. Our most recent music projects, 'Pump up the Volume', funded by the National Foundation for Youth Music, and 'The History of Grime', funded by the National Lottery Heritage Fund, supported more than 600 young people, including emerging artists, towards positive outcomes.
The Pump is also the community partner in Birmingham for the Levi's® Music project.  The Levi's® Music Room, and additional partnerships give disadvantaged young people invaluable experience of STEAM subjects. The Pump Cafe (as a sustainable food business) addresses food poverty in East Birmingham and created 17 new job placements for young people. The Pump joined the EDP in order to realise the commercial potential of our Creative Spaces, as a vehicle for vocational training, and to grow the social economy.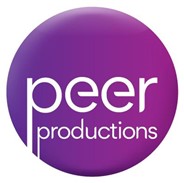 Peer Productions is an award winning youth arts charity specialising in combining high quality arts practice with peer education. Each year we reach 15,000 young people across the South East of England, enabling them to make positive life choices. We provide vocational actor development training for young actors (aged 17-23) who, while training with us, also volunteer their time on a range of projects for other young people, including issue-based theatre and outreach workshops.
We are now moving into also developing digital theatre work which will enable us to sell our unique educational productions to schools and other partners outside our existing area of benefit. The support offered through the EDP seemed a perfect opportunity to develop our skills and expertise as well as benefiting from the learning of others.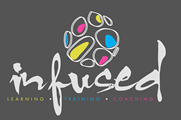 From alternative routes into university and other qualifications to informal personal development training and coaching within the community. We offer more than just good teaching – with a person-centred approach we are truly committed to helping unlock potential.
We change lives and opportunities through innovative learning solutions and projects aimed at young people – particularly the most vulnerable. We are excited to be part of the EDP to extend the opportunities we can provide to youth.
Abianda is a London-based social enterprise that works with young women affected by gangs and county lines, and the professionals who support them. Our mission is to bring about a culture shift in the way services are delivered to young women affected by gangs and county lines, so that:
They feel safe to access help
They are no longer a hidden group in our communities
They are free from harm and abuse
We do this by:
Delivering frontline services to gang-affected young women aged 10-25
Delivering training and professional development programmes to professionals who work with them
We joined the EDP to support the scale-up of our training and professional development programmes.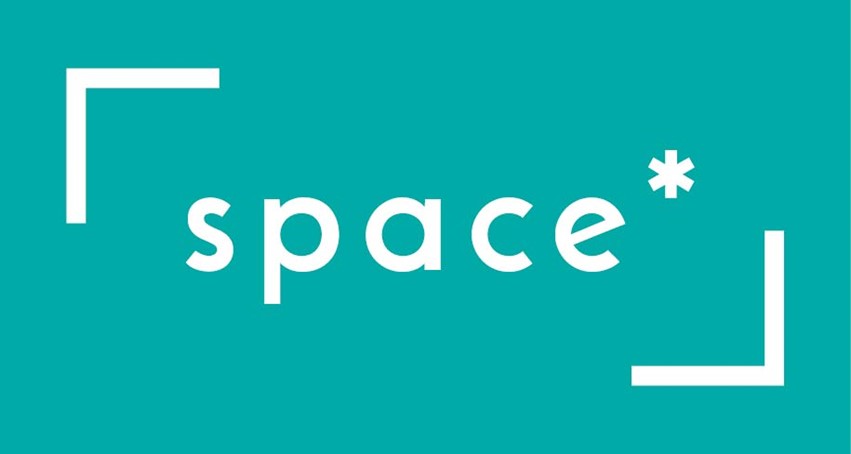 Space unlocks potential with young people and their communities. We support young people to learn, create and realise their potential by providing a space to hang out with mates, talk about things you can't ask your parents, gain confidence and try new things. We deliver innovative, professional youth work, community projects, and other services in a range of settings, to ensure young people have the best opportunities to succeed.
Our enterprise idea is to trade our educational services to schools across Devon, utilising the skills and experience of our youth workers and teachers at our independent school, Chances.  We're really excited to be part of the EDP youth cohort and look forward to learning and sharing ideas with others and developing our trading arm successfully.

We collaborate with children and young people to co-produce beautiful, authentic creative campaigns for ethical organisations of all kinds. Our innovative projects transform the lives of the young people who take part, and the campaigns we produce together create large-scale social impact… making the world a little bit better. Our projects address issues as diverse as youth loneliness and child sexual exploitation, psychosis and fostering.
Over 20 years we've developed a unique methodology for collaborating with young people to co-produce creative campaigns. But we're only small, and we want to help far more young people than we can reach ourselves. That's why we're working with the Enterprise Development Programme to increase our impact exponentially by building an online learning platform. The platform will enable other practitioners to learn how to build co-production into their own practise, so that they too can collaborate with children and young people, giving them a voice on the issues that matter to them.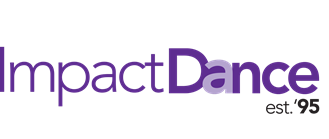 Impact Dance is a Hip-Hop Theatre Company, Street Dance Organisation and Educational Facilitator with a UK-wide reach and a global footprint. Founded by Hakeem Onibudo in 1995, Impact Dance continues to empower young people aged 11-19 through dance training, mentoring, national and international performances.
We aim to build an inspiring space in our new dance studio in Central London where creativity can thrive and where young people can benefit from various educational opportunities. Alongside this, we plan to hire the space to commercial hirers and fellow arts organisations to support our not-for-profit activities.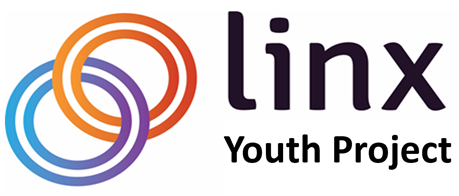 Linx Youth Project (Linx) was set up in 1993 in Hemlington, a deprived ward in Middlesbrough supporting disadvantaged and vulnerable young people. Linx's focus is to work in the most deprived areas. Last year, Linx's qualified youth workers supported 964 of Middlesbrough's most disadvantaged young people at risk of being drawn into crime and violence.
Up until April 2020 Linx was predominantly grant funded via the Youth Investment Fund Programme. Since May 2020 Linx has moved to diversify its income streams and has recently secured its first public service contract. The EDP programme will enable Linx to develop its quality, impact and information management systems as part of an emerging local youth alliance to meet the requirements of the contract and position itself to tender for additional trading opportunities.

RECLAIM is a unique youth leadership and social change organisation that specialises in powering young people from working-class backgrounds to overcome and dismantle the barriers that society routinely puts in their way. Our work is delivered through a pioneering Theory of Change which is made up of three distinct strands: we run leadership development initiatives for working-class young people supporting them to realise their leadership potential; we train and support working-class young people to campaign for structural change; we run co-discovery projects so that decision-makers can benefit from the wisdom, insights and talent of working-class young people.
RECLAIM is excited to be joining the Enterprise Development Programme in order to further develop our co-discovery work through the implementation of a pioneering class-consultancy service. The service will see working-class staff and young people supporting organisations from a range of industries and sectors to both recognise and remove class barriers and to create environments where colleagues from working-class backgrounds can progress, influence and thrive.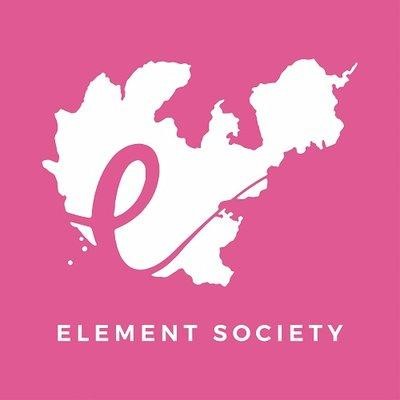 Element Society is a non-profit organisation based in Sheffield, delivering programmes and workshops designed to empower young people to make a positive change in their communities, raise their own aspirations, and become role models to their peers. Our principal contract is the delivery of the national NCS programme for young people, we also deliver outreach youth work, school support, employability initiatives, as well as mental health and resilience training. Our enterprise idea is to open a storefront that sells Pizza as part of a self-sustaining model that diversifies our income whilst giving young people the opportunity to develop invaluable skills and gain employment experience.