The Ubele Initiative is the national partner for this sector. They can help to explain the programme, support you with applications to join it, and will have a key role in helping successful applicants to progress their ideas and grow their enterprise activity.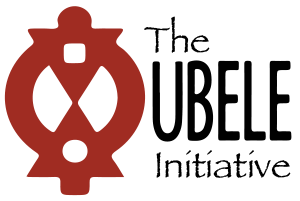 Application Windows

Application Windows
| | |
| --- | --- |
| Tuesday 8 June 2021 | Stage 1 Applications Open |
| Tuesday 6 July 2021 – Midday | Stage 1 Applications Close |
| Tuesday 27 July 2021 – Midday | Stage 2 Applications Close |
Eligibility Criteria for Black and Minoritised Communities sector applicants
Legally constituted charity, voluntary sector organisation, or social enterprise
All organisations applying to the progamme must also be able to demonstrate that they are an eligible charity or social enterprise. This means that organisations need to:
Have a clear social mission
Distribute less than 50% of post-tax profits and reinvest at least 51% of surpluses into pursuing their social mission, and
Have a constitutional or contractual lock on their social mission, dividend and surplus distribution policy (also known as an Asset Lock)
ALSO
You are a registered Black and Minoritised community led,[1]charity, CIC, or a company limited by guarantee who invests any surplus for social purpose to support work with Black and minoritised communities
Has been operating as a registered company / charity for at least 2 years
Can evidence current trading activities, which require support / development, or
Commitment from senior management and the Board to pilot / test a coherent trading idea
You can demonstrate evidence of trading or are actively looking to diversify and grow income through trading.
You have the staff capacity and support of the board of trustees to engage fully with the programme.
You can commit to playing an active part in contributing to the shared learning within the enterprise movement network.
Your beneficiaries are from one of the following regions: Humber and Yorkshire, London, the Midlands, the North West or South West of England.
---
[1] A minimum of 70% of the board of trustees and at least 51% of senior staff are from a Black, Asian or Minority Ethnic background.