Groundwork is the national partner for this sector. They can help to explain the programme, support you with applications to join it, and will have a key role in helping successful applicants to progress their ideas and grow their enterprise activity.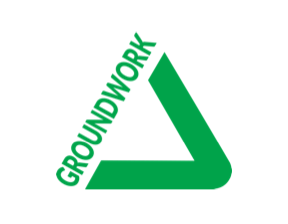 Application Windows

Application Windows
| | |
| --- | --- |
| Tuesday 15 June 2021 | Stage 1 Applications Open |
| Tuesday 13 July – 4pm | Stage 1 Applications Close |
| Tuesday 10 August – Midday | Stage 2 Applications Close |
Eligibility Criteria for Environment sector applicants
What types of organisations do we expect to support?
The programme will be aimed at supporting Environmental not for profit voluntary or community organisations (including registered charities/companies) whose primary purpose is to deliver environmental programmes and projects. We are expecting that organisations will vary in size, environmental focus and enterprise type. These will range from environmental conservation charities, Community growing CIC's, community energy partnerships, Reuse and Recycle projects. We would expect that organisations applying are already delivering activity which has the ability to become a business enterprise. They should also be able to clearly show, senior management support for the application, planning, and sustainability.
Eligibility Criteria
Whose main stated charitable aim is Environmental/Conservation/Natural Heritage/ Biodiversity. This must be explicitly stated in their governing documents and/or mission statement. This does not include organisations with wider aims who wish to develop an environmental enterprise model.
Legally constituted charity, voluntary sector organisation, or social enterprise that has been operating as a registered company / charity for at least 2 years, ( not a sole trader)
All organisations applying to the programme must also be able to demonstrate that they are an eligible charity or social enterprise. This means that organisations need to:
Have a clear social mission
Distribute less than 50% of post-tax profits and reinvest at least 51% of surpluses into pursuing their social mission, and
Have a constitutional or contractual lock on their social mission, dividend and surplus distribution policy (also known as an Asset Lock)
They must be able to demonstrate intent on behalf of their trustees and/or executive to pursue diversifying income through enterprise.
They should commit to taking an active part in the training and network opportunities, contributing to the learning and research aspects of the Programme, which can be shared within the sector.
Organisation should be based in and delivery its work in England with the majority of beneficiaries also in England.
Applications won't be supported which promote Political or Religious gain.
Priority will be given to organisations that can evidence the involvement / influence of lived experience or coproduction in development of services and enterprising activities
An appropriate safeguarding policy relevant to their organisation and services