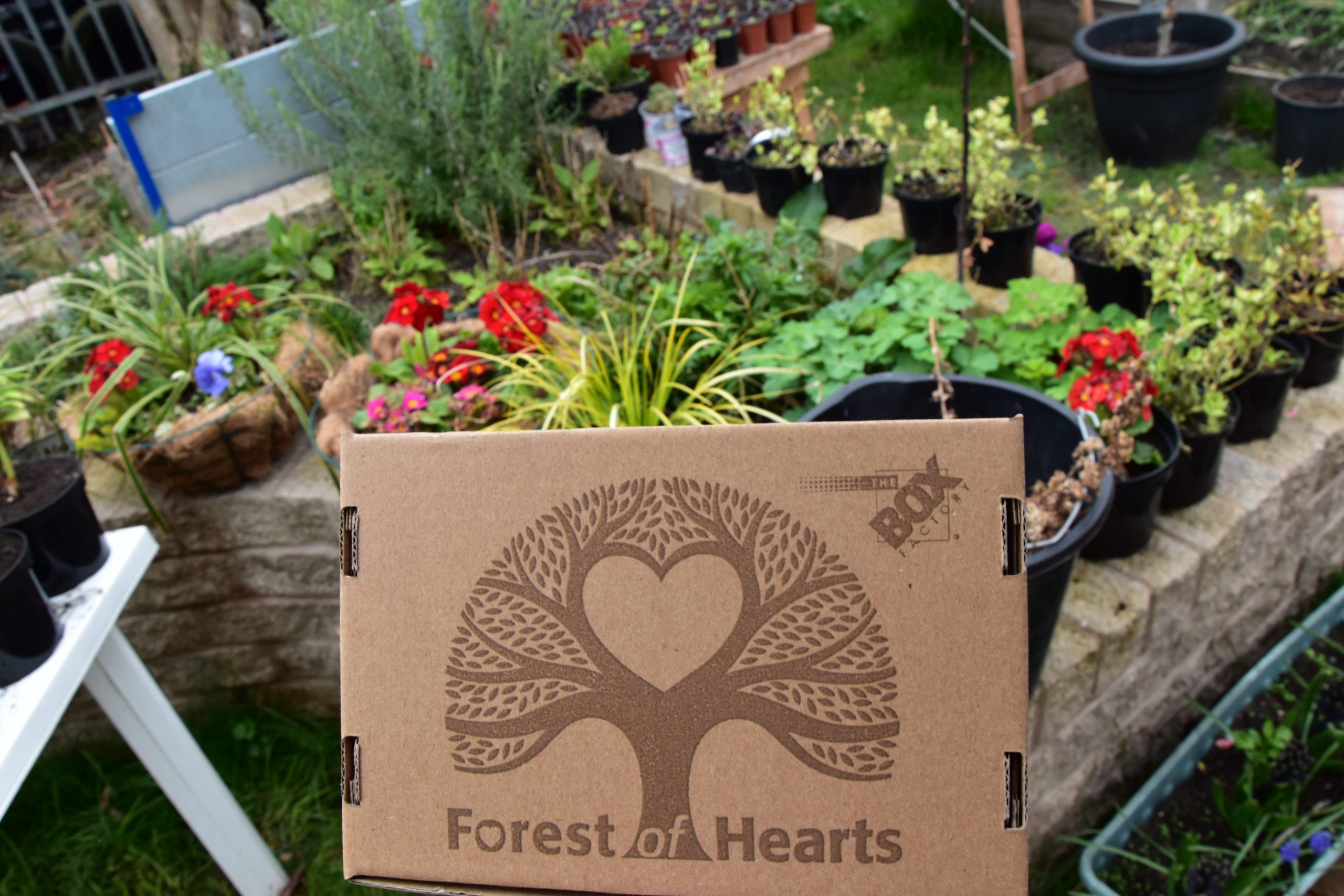 EDP Grantee Forest of Hearts
About:
Forest of Hearts is a registered charity which creates 'gardens for good' to improve wellbeing, boost biodiversity and enhance employability. They are based in Stratford- Upon-Avon with different sites across Warwickshire. We visited Carole Longden, the CEO of Forest of Hearts to talk about the journey of the charity through the Enterprise Development Programme.
Established 7 years ago, Forest of Hearts first started with a 5-acre field that they acquired to preserve the field as a natural space and support biodiversity in the area. Their mission to preserve natural spaces led into their work with gardens at Stratford-upon-Avon Hospital and subsequently another two NHS hospitals: Leamington-spa and Warwick. To carry out these activities they have a team of highly committed volunteers who the charity endeavours to upskill for future employment. Forest of Hearts currently operate a range of projects alongside land and garden management.
This includes a contract with Warwickshire council to create the Warwickshire Living Walls project which ultimately has the goal to have 100 linear of living walls. Carole recognised that the main obstacle with living walls was not the space to install them but rather the high level of maintenance they require. As a result, Forest of Hearts has been experimenting with different materials, plants, and irrigation systems to assess the best living wall installation system with the lowest maintenance.
Another exciting project on the horizon for Forest of Hearts is the Dell Forest Garden with Royal Shakespeare Company. The project will culminate in a full garden installation garden alongside live art installations from local artists such as Faye Claridge and live music for Shakespeare's birthday.
Why did joining the EDP appeal to them?
Forest of Hearts were keen to access the training and peer-to peer experience that would allow them to focus their organisational structure. The programme has allowed them to modulate aspects of their charity such as tree planting into packages that are able to generate income for their work. The grant support also incentivised them to apply, allowing them to increase staff who have developed aspects that they were under resourced to focus on before such as social media. It has also given Carole space to be able to focus on other areas of the business and delegate tasks to other members of the team.
Peer-to-peer cohort style of the programme
Carole saw the value for Forest of Hearts as an organisation to be part of a peer group to share their knowledge with others working in environment focused charities and social enterprises. In particular sharing insight into building partnerships with local councils and NHS organisations to create a mutually beneficial arrangement which would also include financial support. Thinking long-term, they would like to explore the possibility of forming a coalition with some of their cohort peers with the aim of generating support behind a research study.
What development insight have they gained from the programme so far?
The EDP programme has led to Forest of Hearts increasing their enterprise capacity, specifically, the development of their corporate package offerings. The charity now offers a fully bespoke service to corporate clients offering a range of activities from a full work away day programme to a tree planting one- off activity. They have already seen great success with companies interested in tree planting, with companies offering to match fund the costs involved. Carole has endeavored to ensure that there is feasibility for Forest of Hearts to provide activities both outdoor and indoor.
Carole has also seen potential to expand this into corporate social responsibility report analysis, provided consulting advice on how to get words from these pages into a commitment.
How to Apply
The EDP Environment is open for round one applications on Tuesday 19th April 2022 at 10am.
For full details on how to apply and application windows see the Environment page.